Latest Customer Feedback
The home inspection was done with such attention to detail that we have mentioned West Coast Home Inspection to everyone we know looking to purchase a house. Wes was very helpful and professional. He answered my questions and showed me what he was seeing in the home. The report was extremely detailed with many pictures and descriptions. We highly recommend West Coast Home Inspection to anyone who wants a thorough and detailed home inspection. Thank you for the excellent job on our home inspection.
Why Choose West Coast Home Inspection LLC
We guarantee satisfaction with the use of the most current technologies. We use formaldehyde, moisture detection devices, thermal infrared cameras, and drone-mounted cameras to check that your property is free from any damages. All of this included without any additional fees.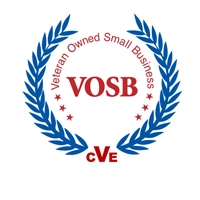 West Coast Home Inspection is a family owned business dedicated to servicing our customers with detailed and quality home inspections. We take pride in our work and value your time, property and safety while servicing all of Southwest Florida and surrounding areas including Naples, Bonita Springs, Marco Island, Estero, Fort Myers, North Fort Myers, Cape Coral, Lehigh Acres, Punta Gorda, Port Charlotte and more!
West Coast Home Inspection Types Of Inspections Provided
Residential/House Inspection
Condo/Townhouse Inspection
Manufacture Home Inspection
Muli-Duplex Inspection
Pre-Listing Inspection
Pre-Purchase Inspection
12 month Warranty Inspection
4- Point Inspection
Wind Mitigation Inspection
Annette V.


Wes was very professional and explained the whole process as we were going through three different home inspections, he texted and emailed everything we needed to know and upon inspection day his team of Jerry & Steve arrived early and were very personable, professional and explained everything clearly so we all understood our next steps and we greatly appreciated Jerry and Steve's patience with our multiple questions and concerns as we completed the day. I was referred to to Wes's company by my trusted realtor and we could not have been more satisfied with this company owner and his staff!
Aline


Of course, I was very pleased with your service last month. You didn't pass me off to anyone else , but took care of my home inspection yourself. Knowing I was slightly panicked in finding a new insurance company, you came out yourself the very next day. Professional, efficient , courteous to an "old lady" , got the job done even with the request for the additional service of a wind mitigation report. Your e-mailed report was in my hand in a timely manner , earlier than I expected for which I was grateful.
I've already recommended you and your company.
So , again, thank you .